ELECTRIC VEHICLES
TECHNOLOGY FOR A CLEANER TOMORROW
LOWER EMISSIONS, SAME EXHILARATING PERFORMANCE
As we move forward into the near future and further develop our next-gen technologies, our approach may look different. But rest assured, you can expect the same human-centric design, craftsmanship and performance. Mazda will always be Mazda, regardless of the power source.
COMMITTED TO YOU AND THE PLANET
We're so committed that by 2050, we intend to be completely carbon neutral across our entire network.
MEET THE MAZDA MX-30
The Mazda MX-30, our first fully electric no-emission vehicle, features Skyactiv EV Technology for responsive handling and a truly energizing drive.
SKYACTIV TECHNOLOGY
IN PURSUIT OF THE PERFECT DRIVE
A SUPERIOR DRIVING EXPERIENCE
Our breakthrough Skyactiv Technology is an innovative automotive engineering approach that creates a unique sense of oneness on the road. Based on the ancient Japanese principle of Jinba Ittai — horse and rider as one — Skyactiv Technology creates a natural, intuitive relationship between you and your Mazda. Experience oneness like never before with the added benefits of superior fuel economy, enhanced safety and lower carbon emissions.
FUEL-EFFICIENT SKYACTIV ENGINES
Skyactiv Technology creates highly efficient internal combustion engines for better mileage.
RESPONSIVE SKYACTIV TRANSMISSIONS
Skyactiv transmissions work harmoniously with engines to maximize fuel economy and responsiveness.
SEAMLESS SKYACTIV BODY AND CHASSIS
In keeping with our Jinba Ittai philosophy, we engineered our Skyactiv Body and Chassis to enhance the responsiveness of Skyactiv engines and transmissions.
i-ACTIV ALL-WHEEL DRIVE (AWD)
PREDICTIVE TECHNOLOGY THAT SENSES AND RESPONDS
ROAD ASSESSMENT
i-Activ AWD constantly monitors exterior temperature, wiper operation, the amount of torque required to turn the front wheels and the load on the engine to know if it's snowing or raining, if the road is slippery, if you're driving on a hill or attempting to turn.
SLIP PROTECTION
By sending the right amount of torque to the rear wheels, i-Activ AWD provides optimum traction to prevent you from slipping in wet conditions while still maximizing fuel efficiency.
UNCOMPROMISED FUEL EFFICIENCY
 i-Activ AWD delivers excellent fuel economy with lowered carbon emissions — more reasons to enjoy your ride.
LIGHTWEIGHT DESIGN
Our engineers scrutinized the design and materials in every component to reduce the weight of our i-Activ AWD system by 43%.
KEEPING YOU AND YOUR LOVED ONES ALWAYS SAFE
Our new-generation i-Activsense safety technologies automatically senses your Mazda's surrounding area — from nighttime lighting to the proximity of other vehicles — to help you recognize hazards, avoid collisions and reduce the severity of accidents.
BLIND SPOT MONITORING SYSTEM (BSM)
REAR CROSS TRAFFIC ALERT (RCTA)
LANE DEPARTURE WARNING SYSTEM (LDWS)
FORWARD OBSTRUCTION WARNING (FOW)
SMART BRAKE SUPPORT (SBS)
NAVIGATING THE ROAD AHEAD
Mazda Connect™ is a next-gen infotainment system that seamlessly connects you with apps and services like navigation, safety and 24/7 support that make driving easier and more enjoyable.
SIRIUSXM
Great music, but that's not all. With Travel Link® get traffic updates, weather forecasts, parking information, fuel prices and sports scores. Try them out for free with your 3-month complimentary SiriusXM Platinum Trial.
ANDROID AUTO
Connect your phone to your car display to talk, text and access your Android apps — without losing sight of the road.
APPLE CARPLAY
Unlock and start your car remotely, iMessage on the go and safely use your iPhone features as you drive.
BLUETOOTH® HANDS-FREE
Voice control lets you make calls and send texts while driving, letting you stay connected with friends and loved ones while keeping your hands on the wheel.
MYMAZDA APP
MAKE THE MOST OUT OF MAZDA CONNECTED SERVICES
GET THE MOST OUT OF YOUR MAZDA
Remotely start your Mazda's engine, lock or unlock the doors and check vehicle status with the MyMazda app's suite of remote vehicle features. Gain access to your Mazda's manuals and vehicle health reports, even find a Mazda retailer, all in-app.

Enjoy a 2-year trial of Mazda Connected Services with the MyMazda app and subscribe to a cost-effective prepaid package that can be added to your vehicle's lease or finance plan. Customers can now buy 2-year, 3-year and 4-year prepaid CV subscription packages for unlimited and uninterrupted access to Mazda Connected Services.

Find the app on the Apple App Store® and Google PlayTM. Contact your retailer for more details.
AVAILABLE EXCLUSIVELY ON  THE ALL-ELECTRIC MX-30
Access these exclusive features with your Mazda MX-30 EV.
CHECK EV STATUS
Connected Services offers enhanced connections with the Mazda MX-30 EV. Owners can view charge levels, check in on charging status, time to a full charge, and remaining drive range.
EV REMOTE CONTROL
The accompanying remote control also lets Mazda MX-30 EV owners start and stop charging, adjust climate control, and turn front and rear defog on or off, all at the push of a button.
CHARGING STATION SEARCH
Out of your usual travel zone? Find a convenient charging station nearby to top up and get you back on your way.
Showroom
Build your dream vehicle.
Cars
2024 Mazda3
2023 MX-5
2023 MX-5 RF
Suvs
2024 CX-30
2024 CX-5
2024 CX-50
2023 CX-9
2024 CX-90 MHEV
2024 CX-90 PHEV
2023 MX-30 EV
2024 Mazda3
2023 MX-5
2023 MX-5 RF
2024 Mazda3
MSRP from $26,195.00 *
Lease $180 /Bi-weekly
60 Month Term
6.50% Interest Rate
Finance $181 /Bi-weekly
84 Month Term
6.70% Interest Rate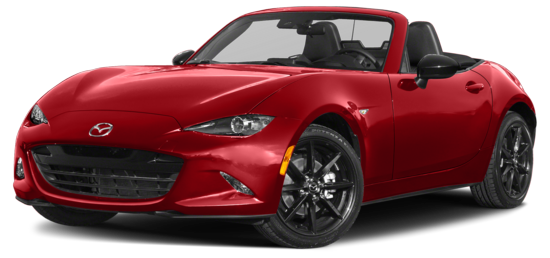 2023 MX-5
MSRP from $35,795.00 *
Lease $219 /Bi-weekly
60 Month Term
6.20% Interest Rate
Finance $243 /Bi-weekly
84 Month Term
6.25% Interest Rate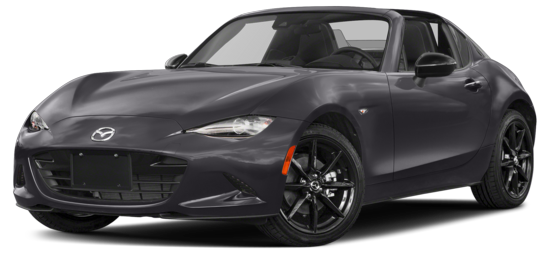 2023 MX-5 RF
MSRP from $42,795.00 *
Lease $261 /Bi-weekly
60 Month Term
6.20% Interest Rate
Finance $291 /Bi-weekly
84 Month Term
6.25% Interest Rate
2024 CX-30
2024 CX-5
2024 CX-50
2023 CX-9
2024 CX-90 MHEV
2024 CX-90 PHEV
2023 MX-30 EV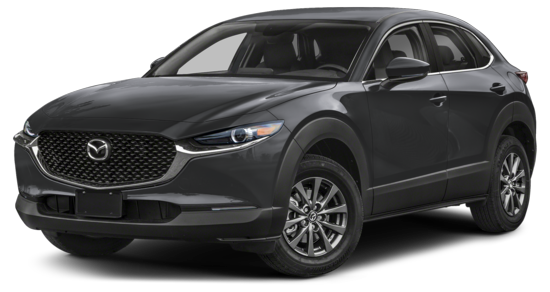 2024 CX-30
MSRP from $30,245.00 *
Lease $196 /Bi-weekly
60 Month Term
6.20% Interest Rate
Finance $209 /Bi-weekly
84 Month Term
6.70% Interest Rate
2024 CX-5
MSRP from $34,345.00 *
Lease $220 /Bi-weekly
60 Month Term
6.25% Interest Rate
Finance $237 /Bi-weekly
84 Month Term
6.70% Interest Rate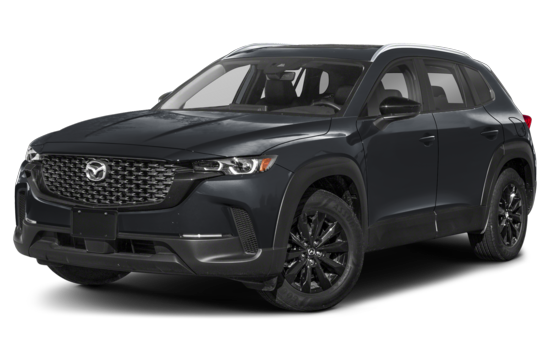 2024 CX-50
MSRP from $41,395.00 *
Lease $256 /Bi-weekly
60 Month Term
6.50% Interest Rate
Finance $286 /Bi-weekly
84 Month Term
6.70% Interest Rate
2023 CX-9
MSRP from $44,045.00 *
Lease $276 /Bi-weekly
60 Month Term
5.20% Interest Rate
Finance $300 /Bi-weekly
84 Month Term
6.35% Interest Rate
2024 CX-90 MHEV
MSRP from $48,095.00 *
Lease $303 /Bi-weekly
60 Month Term
6.95% Interest Rate
Finance $334 /Bi-weekly
84 Month Term
6.90% Interest Rate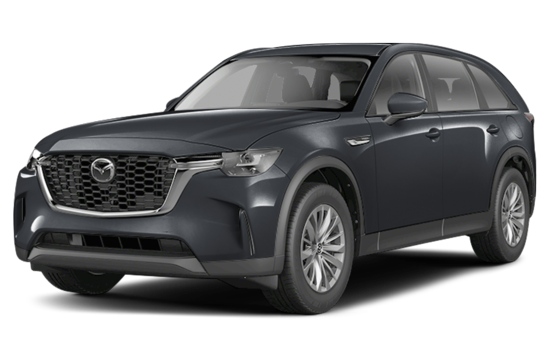 2024 CX-90 PHEV
MSRP from $57,095.00 *
Lease $355 /Bi-weekly
60 Month Term
6.95% Interest Rate
Finance $396 /Bi-weekly
84 Month Term
6.90% Interest Rate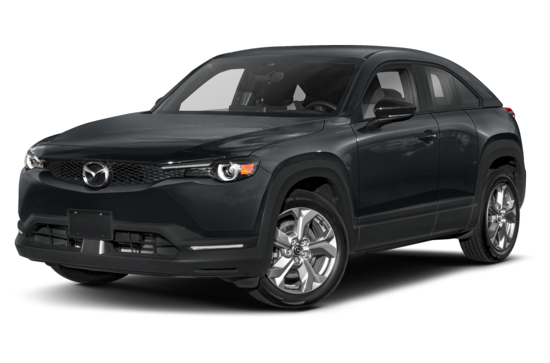 2023 MX-30 EV
MSRP from $44,645.00 *
Lease $350 /Bi-weekly
60 Month Term
6.20% Interest Rate
Finance $303 /Bi-weekly
84 Month Term
6.25% Interest Rate